When it comes to buying a home, there are a few important factors to consider. Location, price, and amenities are all important aspects, but what about the type of property itself? While many people opt for existing homes, new home construction is an option that should not be overlooked, especially in today's market. If you're a first-time home buyer in California, here's what you need to know about new home construction in the Central Valley.
The Central Valley region of California includes cities such as Visalia, Woodlake, Hanford, Lemoore, Porterville, and Delano. These cities offer a variety of attractions, from rural charm to bustling cities, and everything in between. For those looking to purchase a home in the area, there are a number of reasons to consider new home construction.
First and foremost, new home construction allows buyers to choose exactly what they want in a home. From the layout to the finishes, buyers can customize every aspect of their home to fit their needs and preferences. This means that you can have a say in everything from the number of bedrooms and bathrooms to the type of countertops and flooring. For first-time home buyers, this can be an especially appealing prospect, as you can have your dream home built from the ground up.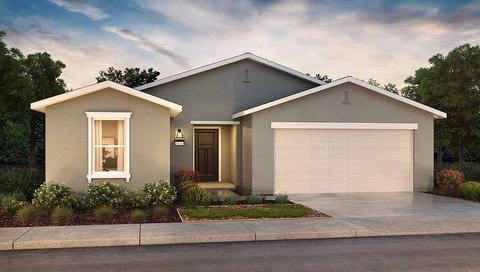 Another advantage of new home construction is that you don't have to worry about the wear and tear that comes with an older home. Everything from the roof to the appliances will be brand new, which can save you money on maintenance costs in the long run. Additionally, new homes are often built with energy efficiency in mind, which can save you money on utility bills every month.
Despite all the benefits, new home construction can be intimidating for first-time buyers. One of the biggest concerns is the cost. However, it's important to remember that building a home is not a quick process, and paying for it typically occurs over time. Additionally, many builders offer financing options that can make the process more affordable. Furthermore, with the current real estate market in California, properties are at a low inventory, meaning that new homes are being sold at competitive prices.
When choosing a builder, it's important to do your research. Look for builders in the area who have a good reputation and experience building the type of home you want. Be sure to read reviews from past clients to get a good sense of what to expect. You can also consult with a real estate agent, who can recommend reputable builders in the area.
In conclusion, new home construction is an excellent option for first-time home buyers in California. With the ability to customize, new homes present the opportunity for buyers to have their dream home built from scratch. Additionally, new homes come with the latest technology and energy-efficient appliances, which can provide significant savings in the long run. As a bonus, new homes are much lower on the inventory list, meaning that they are being sold at competitive prices in today's real estate market. The Central Valley region of California offers a variety of attractions, and new home construction presents an excellent opportunity for first-time buyers to become a part of these vibrant communities.