Returning to college as an adult can help you advance your career and open up new opportunities for personal and professional growth. However, the financial burden of tuition fees and living expenses can pose a significant barrier, especially if you need to cut back your work hours to make time for learning.
Flipping houses is a unique yet increasingly popular strategy to pay for college, particularly among adults going back to school. As an adult, you've likely accumulated some savings, equity, or access to loans that will enable you to invest in real estate and make house-flipping a realistic way to drum up money for college. Are you ready to get started? Keep reading for expert real estate tips from Quantum Realty Group to learn how you can become a successful house flipper!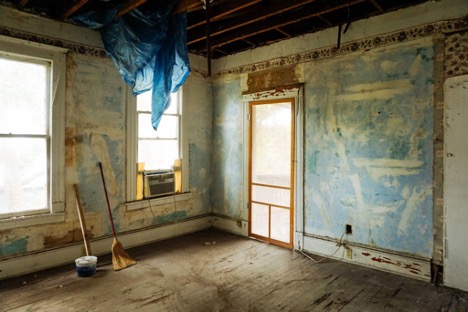 Photo via Pexels
Prioritize High-ROI Home Improvements
One of the biggest mistakes people make when flipping houses is investing in home upgrades that don't pay off. Avoid over-improving or over-decorating your property. Take a look at the other homes in your neighborhood and prioritize upgrades that will improve your property to the same level or slightly better.
Stick to upgrades that will offer a high return on investment, such as kitchen improvements or simple cosmetic enhancements. For example, painting the kitchen cabinets is a great way to enhance the look and feel of a home. You may also want to replace the range hood with a model that better vents grease, smoke, odors, and pollutants from the kitchen to improve indoor air quality. Some other impactful kitchen upgrades include installing new countertops, adding a backsplash, or installing modern light fixtures.
Clean the Home Before Listing
When your improvements are finished and you're ready to list your property, do some cleaning first. Allure.com recommends cleaning the home before you bring in an appraiser. Tend to the landscaping, pressure wash the exterior, polish the appliances, and vacuum up every speck of construction dust. A high-quality vacuum will quickly pay for itself by saving you the cost of hiring professional cleaners for every house-flipping project. Look for a corded stick vacuum that's lightweight and easy to transport. Stick vacuums are great for getting all those hard-to-reach areas.
Don't Overlook the Importance of Staging
As House Flipping School explains, staging your property is a great way to highlight promising features and camouflage weaknesses, making the home more attractive to potential buyers. For example, something as simple as rearranging the furniture can help buyers visualize how they can use the space. Accessorizing is also important, giving the rooms a sense of comfort and hominess. For example, consider enhancing the bedrooms with stylish new bedding, including beautifully-printed duvets featuring designs from independent artists.
Do Your Due Diligence
When flipping houses, due diligence refers to the process of thoroughly investigating a property's condition, financials, legal status, and market factors. The goal of due diligence is to identify potential risks and constraints that may impact the visibility or profitability of your property. Take your time with property inspections, title searches, reviewing financial documents, estimating renovation costs, researching local market trends, analyzing comparable sales, and verifying zoning and regulatory compliance. As a first-time house flipper, it's a good idea to connect with an expert who can help you navigate the process of due diligence and ensure you don't miss anything.
Go Back to School
House-flippers tend to work mostly alone, and since there's a lot of computers involved in everything from budgeting to marketing the finished project, one way to give yourself an advantage over the competition is by going back to school and pursuing your education and work at the same time. For instance, you could look into the procedures of a computer science online degree – especially via online platforms that allow you a great deal of freedom and flexibility when it comes to scheduling. That way, you can put what you're learning to use right away.
Flipping houses to fund your return to higher education can be a lucrative venture and a powerful learning experience. From prioritizing high-ROI upgrades like adding a new range hood and enhancing bedrooms with new duvet covers to ensuring a clean and polished presentation with the help of a corded stick vacuum, paying attention to the finer details of the house-flipping process will give you the best shot at success!
CENTURY 21 Jordan-Link & Co. is here to help you with all your real estate needs. Let us know if you have any questions!