CENTURY 21 Jordan-Link & Co. has over 280 Realtors® and staff available to assist you in offering a one-stop resource for all your real estate needs. Contact us today to learn more! 559-733-9696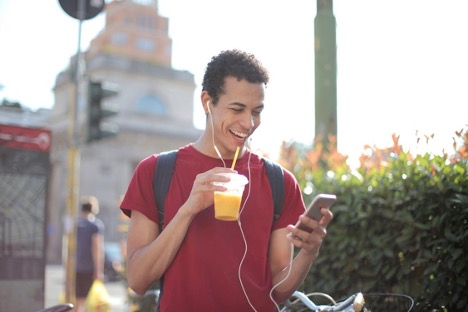 Image courtesy of Pexels
Life can sometimes lead us down challenging paths that force us to reassess our current situation. In such times, moving to a new city and starting fresh can offer the opportunity to turn things around. This article from CENTURY 21 Jordan-Link & Co. explores how to make the most out of this new chapter, focusing on six key aspects: finding a perfect home, managing alcohol consumption, connecting with local resources, forging new friendships, pursuing your passions, and considering pet ownership.
Finding the Ideal Home with a Local Real Estate Specialist
The first step in your new journey is securing a place to call home. Collaborating with a local real estate specialist can make this process smoother. Key Inspection Services notes that they understand the ins and outs of the housing market in your new city, making them an invaluable partner in your search. Their knowledge of neighborhoods, price points, and amenities can help you find a home that suits your needs and budget, setting a solid foundation for your fresh start.
Managing Alcohol Consumption and Seeking Support if Needed
Starting fresh in a new city can sometimes come with its own set of stressors, and it's crucial to manage these healthily. One significant aspect of this is limiting alcohol consumption. Healthline notes that overindulgence can lead to both physical and mental health issues, hindering your ability to fully embrace the new opportunities before you. If you find that sobriety is a struggle, remember that professional help is available.
When you consider the best rehab centers in the US, you'll find that they provide a supportive environment and expert guidance to those looking to overcome addiction. When choosing a rehab facility, consider accommodations, accreditations, and treatment modalities including inpatient therapy, detox, and outpatient programs to suit your needs. Taking such a step might seem daunting, but it's an important part of prioritizing your well-being and setting yourself up for success in your new chapter.
Engaging with Community Resources
Community resources can be immensely helpful when settling into a new city. These could include public libraries, parks, community centers, and local non-profits. They provide opportunities to learn about your new surroundings, engage in activities, and meet people. They also often provide services that can assist with job searching, healthcare, and other essentials.
Forming New Friendships
Moving to a new city often means leaving behind familiar faces. However, this can be a chance to form new friendships. Join clubs, participate in local events, or volunteer to meet like-minded individuals. Remember, friendships take time to develop, so be patient with yourself and others.
Pursuing Your Passions and Considering Further Education
A fresh start can be the perfect time to pursue your passions. If you've always dreamed of going back to school, now might be the right time. Whether it's an education degree or another field of study, furthering your education can open doors to new opportunities and give you a sense of accomplishment.
If you've always been passionate about education and nurturing young minds, consider this move as the perfect time to pursue a teaching career. When looking for a bachelor of education degree, consider going the online route, which allows you to continue working full-time while you take coursework remotely. You can complete core courses in relatively short order, too, as most are only 5 weeks long.
Transitioning to a new city after a low point in life can be challenging, but it can also be an opportunity for growth and transformation. By finding the right home, managing alcohol consumption, engaging with community resources, forming new friendships, pursuing your passions, and possibly adopting a pet, you can build a fulfilling new life. Remember, every end is just a new beginning.